Florida pension fund sues Musk and Twitter to delay takeover until 2025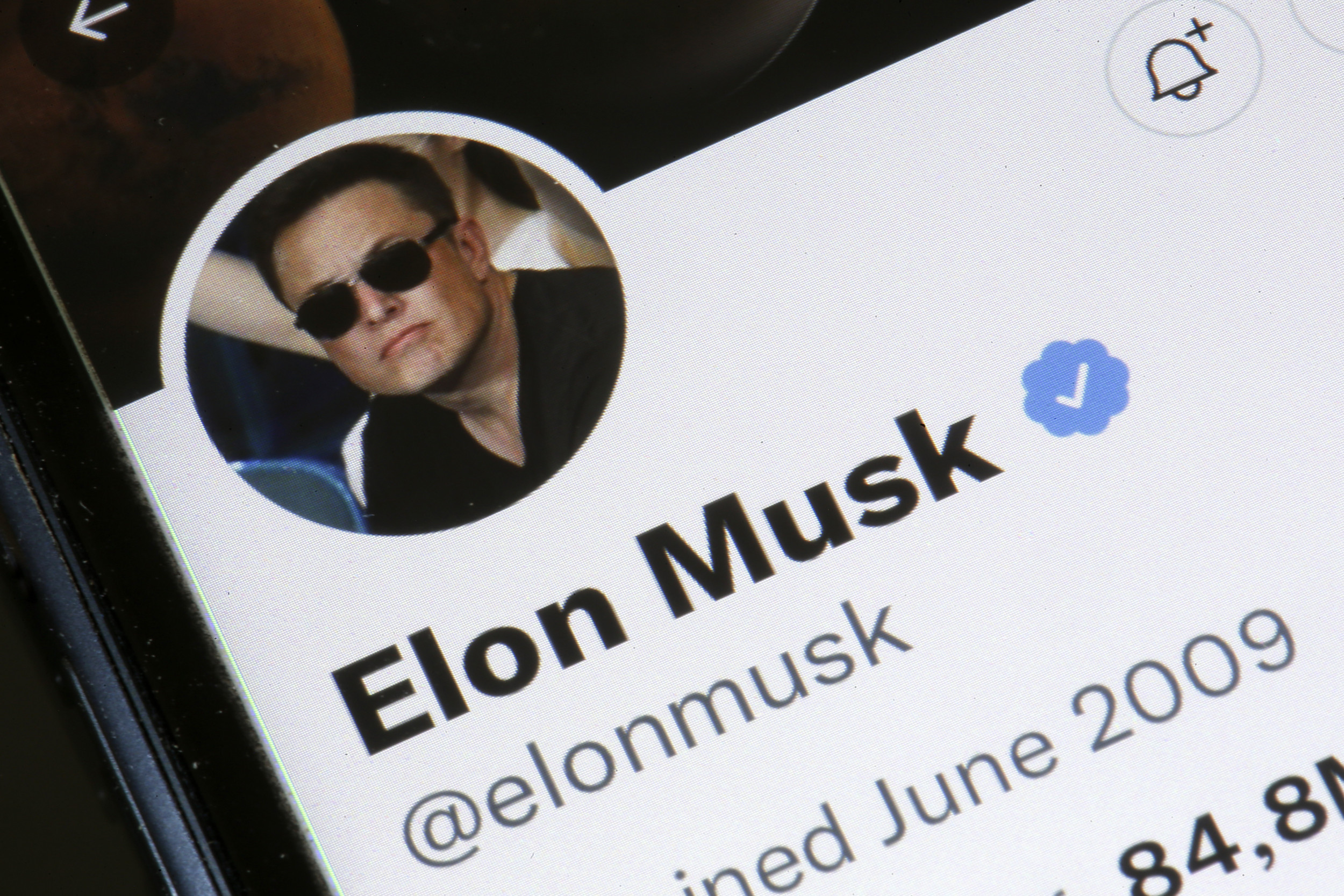 The Orlando police pension fund has filed a lawsuit against social media site Twitter and billionaire Tesla CEO Elon Musk, claiming its offer to buy the platform could only take effect. 'in 2025.
Lawyers for the pension fund, which is a Twitter shareholder, argue the delay is required by a Delaware law that requires a three-year wait to close the deal because Musk is an "interested shareholder."
Their complaint argues that Musk has entered into agreements with other shareholders, including Twitter founder Jack Dorsey and investment bank Morgan Stanley, to back his bid on the platform.
Lawyers for the pension fund filed the lawsuit in Delaware Chancery Court on Thursday. The complaint is based on a state law passed in the 1980s during a period of corporate takeovers and designed to protect shareholder rights.
The pension fund notes that Musk owned about 9.6% of Twitter when the company's board approved his takeover bid and says he had an "agreement, arrangement or understanding" with others shareholders. The fund says Musk is relying on these deals to support its takeover bid.
The complaint posits that under Delaware law, this situation makes Musk an "interested shareholder" and requires him to wait three years or obtain approval from Twitter investors who own "at least 66 2/3 % of Twitter's outstanding voting shares".
Musk is seeking to acquire Twitter for $54.20 per share at a total cost of $44 billion.
The filing also notes that Twitter "is a Delaware corporation headquartered in San
Francisco, California" and the attorneys say the plaintiff "requests a speedy trial."
The pension fund's complaint is that Morgan Stanley owns 8.8% of Twitter and has a long-standing relationship with Musk. The investment bank is acting as its financial advisor for the tender offer.
"Morgan Stanley has also arranged tens of billions of dollars in financing to facilitate Musk's ability to complete the proposed takeover and has committed to serve as the single largest lender facilitating the deal," the filing said.
The complaint further alleges Musk had a deal with Dorsey and cites the Twitter founder's public comments welcoming the billionaire's offer. Dorsey owns 2.4% of the company.
The Orlando police pension fund therefore argues that Musk was effectively the "owner" of more than 15% of Twitter when he launched his takeover attempt and continues to accuse Twitter administrators of having violated their fiduciary duties.
The social media company's board members are also named co-defendants along with Musk, Dorsey and Twitter itself.
The pension fund is seeking the court to declare Musk an "interested shareholder," that Twitter must meet the requirements of Delaware law for the takeover to proceed and cost recovery.
Twitter declined to comment on the matter when contacted by Newsweek Saturday.