How Blockchain Will Disrupt, Add Value for Wealth Managers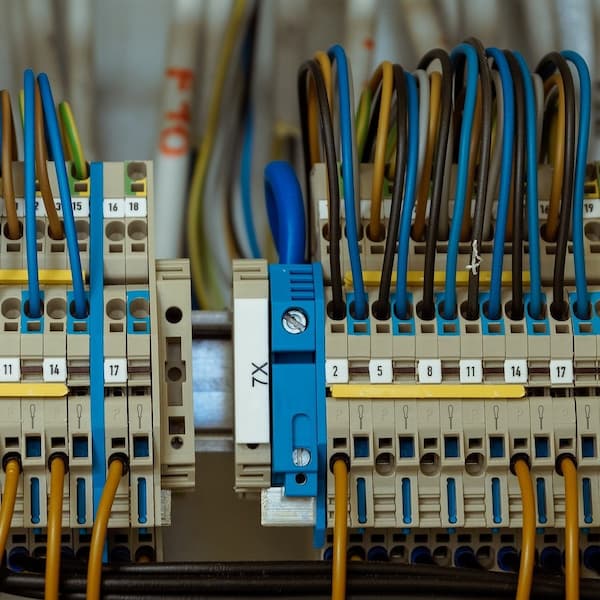 Blockchain technology will allow for more transparent, verifiable and faster processes. That's what Matthias Eriksson, co-founder and managing director of C8 Technologies, argues. This technology will have a big impact on wealth management in the years to come, he says.
Mattias Eriksson, co-founder and managing director of UK-based C8 Technologies, speaks to this news service about the impact technologies such as blockchain can have on the wealth industry. C8 is an investment platform that provides investor clients with direct access to end-to-end indexing and execution capabilities across asset classes and investment styles. This news service examines how the world of digital assets and the distributed ledger technology that underpins those assets continues to evolve and affect the business of wealth managers. We look at how these technologies affect privacy, pricing, efficiency, regulation, and customer service. (See this article for a previous example.)

In the broadest sense, how do you see distributed ledger technology affecting wealth management today and in the years to come?
Blockchain technology will allow for more transparent, verifiable and faster processes. Think about how you transfer crypto between two people in seconds or minutes compared to international money transfers which take days, are expensive and not transparent. The under-30 generation is very fond of crypto because it signals a break from the stuffy, centrally controlled old world. The wealth management industry has always struggled to retain client assets as they are passed down to children. The development of digital offerings from wealth managers aims to partially address this key challenge, but adding crypto into the equation means the poles are moving again and providers must continue to invest and adapt. .

What potential does DLT have to enable data privacy protection – an obviously important area for private banks, family offices and wealth managers? Where do you see areas like know-your-customer checks helped, if at all, by this technology? Can blockchain provide benefits to those trying to defeat hackers?
Cumbersome KYC processes, for example, could greatly benefit from blockchain development. If we look at a country like Sweden, we can see how things could change through the use of blockchain. Sweden has introduced a digital banking pass for everyone, which frees up its banking system, drives fintech innovation, and simplifies processes such as account switching, onboarding, and customer empowerment. It was arguably easier for Klarna to enter the ecosystem there than in some other countries.

Could blockchain technology help onboard customers faster, but paradoxically also make it easier for customers to switch companies and therefore lead to increased turnover, as Deloitte suggests in a report?
Yes, just like open banking, all of this gives the customer more control over their wealth and how they manage it, as it should.

What impact do you think DLT will have in areas such as bank settlement systems?
Blockchain could make settlement a real-time phenomenon, reducing costs, counterparty risks and barriers to obtaining capital. It could also affect banks' fees, which means they will need other sources of income. What is your opinion on that? All of the above is likely to happen as financial services technology has already stripped layers and reduced costs, driving the evolution of models. Institutions will need to continue to reduce costs and increase efficiency, but they must also focus on generating attractive returns for their clients. Many seemed focused on the former goals, but too few on the latter.

Many people still have very sketchy ideas about what blockchain and cryptocurrencies are, and what they are used for. Is it still a niche and, in your opinion, unlikely to really become mainstream?
The younger generation understands it much better, but the underlying technology has been around for a long time. What we are seeing now is that strong new infrastructure is being built to house administrative services from which everyone will benefit. The main architectural difference is that the control is distributed and transparent. The Bank of England maintains a central ledger for the pound sterling, which means that the Central Bank and, by association, the government of the day controls the currency. Ethereum was built to prevent this.

Where could cryptocurrencies most likely find a prosperous home – emerging markets where currencies are often worthless and unreliable? Do you see a lot of traction in more developed economies? Will rising inflation encourage people to hold on to their possessions?
Consistent with the previous question and answer, the less trust a government has, the more traction non-government currencies are likely to have. Countries that have capital controls are the least fond of crypto assets, of course. The ease of transfer attracts users in countries with poor and underdeveloped infrastructure.

There is a patchwork of different regulations around the world. Where do you think is the most liberal place and where is the most restrictive? What do you think can happen to the regulatory landscape over the next five years?
The final part of the adoption puzzle is security – people need to feel it's safe to use. The technology must provide quality assurance. Blockchain is still a relatively new technology, but as larger and more sophisticated players join it, there is a double effect: the technology improves faster as they invest and their presence increases it. makes it safer.

What do you think of the remark that blockchain is a solution in search of a problem? Does it offer real benefits or is it just another way to connect people?
As above really. Sometimes blockchain may seem like a solution in search of a problem, but it's probably more because we can't yet clearly see all of its applications and how they will unfold. It offers real benefits, in our opinion, rather than simply representing a new way of communicating. We believe it has the potential to remove layers of cost, lower barriers to entry, open up ecosystems, foster innovation and empower end customers.