Strategically Speaking – AlbaCore Capital: Alternative Credit to Pension Fund Roots | Characteristics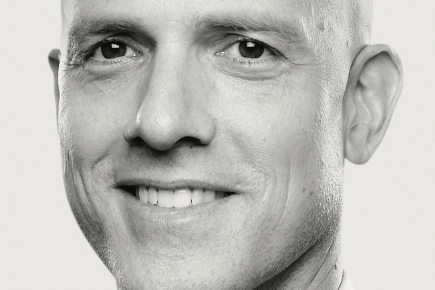 There is a sense of uniqueness to the business, as Allen cites only one other outfit of similar origin – private equity specialist Whitehorse Liquidity Partners, another offshoot of CPPIB, founded and run by his former colleague Yann Robeard.
Come to think of it, Europe is full of examples of investment management organizations spun off from pension funds. APG, PGGM and MN in the Netherlands were created by ABP, the public employees fund, PFZW, the health fund and the metallurgy funds PME and PMT respectively. In the UK there is Hermes, which was started by the BT pension fund and has now been integrated into Federated Hermes. .
AlbaCore's story is different, however, in that CPPIB relied on Allen for many years to build its portfolio of European alternative credit assets, until it made the decision to split the operation. Allen did it with CPPIB's blessing, he points out, but clearly the team had become too competent for its own good.
"It would have been very difficult to keep the team in the pension fund, so I pulled the team out to grow the business," says Allen. The fact that the operation took place across the Atlantic, and that Allen remained in Europe, is also significant.
Perhaps the most notable feature of AlbaCore's history is how quickly it grew into a successful business.
David Allen
● 2016-: Founder, Managing Partner and CIO, AlbaCore Capital
● 2010-16: Managing Director, Canada Pension Plan Investment Board (CPPIB),
● 2003-08: Partner and Senior Portfolio Manager, GoldenTree Asset Management
● 1992-03: Executive Director, Morgan Stanley
AlbaCore Capital
● 9 billion dollars (8 billion euros) of assets under management
● 19 billion dollars (16.8 billion euros) invested since the launch
● Specialized in alternative credit, including CLOs
● Built by a team of former CPPIB Credit Specialists
● Offices in London and Dublin
In five years, the company invested $19 billion in assets in more than 400 companies, priced three secured loan obligations (CLOs), promoted several team members to partners and won awards in the process. It now maintains $8.6 billion in assets under management on behalf of mainly institutional clients and a few private clients. The team has grown to over 60 staff, spread across offices in London and Dublin. An office in New York was opened last September.
In addition to CLOs, AlbaCore offers several closed-end and open-ended funds, including its flagship Liquid Income fund and a credit opportunities fund. It also offers tailor-made solutions to individual investors. Its investment strategy has some unique features, but the team's experience is what stands out the most.
Allen, in particular, brings nearly three decades of experience. "I invested in my first junk bond in the 1980s when I was in my late teens. The issuer was Trans World Airlines after the Carl Icahn leveraged buyout. Their senior covered bonds carried a 15% coupon. Later the airline went bankrupt and the bonds were worthless. It was a good time to lose my money, because I learned a very important lesson about investing in credit The yield is not always generated by the coupon," he says.
Allen spent a decade at Morgan Stanley, first as an investment banker and later specializing as a high-performance analyst in the media industry. Prior to his six-year tenure at CPPIB, he established GoldenTree Asset Management's European operations.
CPPIB's decision to build a team dedicated to investing in European alternative credit is part of the institution's "alpha model," Allen says. "They've always been at the forefront of this concept, where they build teams, allow them to invest capital, and reward them for beating the market."
The founding of AlbaCore is, among other things, an attempt to replicate this model.
Allen says, "Our team has been together for 12 years. At CPPIB, we have internalized a strategy of maximizing return without undue risk of loss, which is the mantra of this organization. It's almost ironic, given what we're taught in business school, that low risk equals low return. This is not necessarily true when it comes to credit. Our team has consistently delivered mid to high double digit returns with a focus on safety and capital preservation. »
The firm's investment strategy is both conservative and active, according to Allen. A simple but powerful investment belief is that there are industries that cannot be part of an alternative credit investor's universe. "An example is energy. Hardly anyone excludes the industry from carrying out credit strategies, but we do so on the premise that more often than not oil and gas companies provide no margin of safety," he says.
Excluding energy means significantly limiting the company's investable universe, but Allen doesn't see that as a problem, given that the company's long-term goal isn't necessarily to become the most great actor.
He says, "A company's assets under management should fluctuate with the size of investment opportunities. Our goal is not to increase AUM indefinitely, which could hurt our returns. Rather than aiming for the mass market, we aim to offer the best quality products, which means exceptional returns. »
To do this, Allen and his team primarily focus on large-cap companies that generate free cash flow and have stable enterprise value. This is how AlbaCore finds this essential margin of safety in its credit investments. A focus on ESG factors has also been incorporated into the company's investment process over the years.
The firm's investment strategy is based on its distinctive corporate culture, according to Allen. The company aims to foster a collaborative and diverse culture, where young talents are recruited and trained to eventually become partners.
One example is portfolio manager Deborah Cohen-Malka, who joined Allen's team at CPPIB, followed him to AlbaCore and was recently promoted to partner.
Allen brings the strong competitive edge often found in successful people in the financial industry. However, he says his CPPIB experience taught him the value of working for ordinary people.
"They manage money for the citizens of Canada. Working for CPPIB, you feel that connection to the average worker and immediately start behaving differently when it comes to risk and return. It's a perspective on investing shared by very few people in positions similar to mine," he says.