Year Of The Tiger – Chinese Wealth Manager Predictions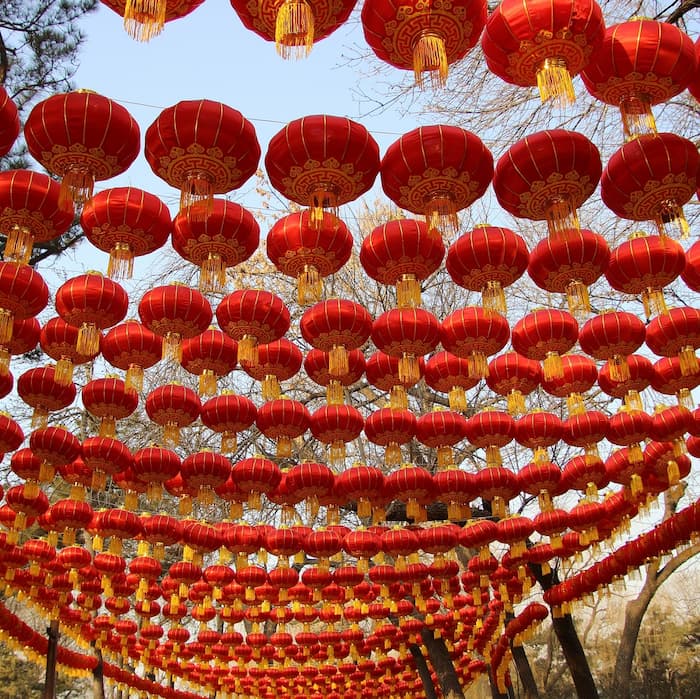 With the Winter Olympics and the Year of the Tiger kicking off next week, China is under the spotlight in more ways than one. WealthBriefingAsia has assembled financial recommendations from industry experts.
China, the world's second-largest economy and which some say is set to overtake the United States to become the largest, has had its share of challenges over the past 12 months, some of which have been self-inflicted. It has a zero-tolerance political response to COVID-19, its real estate sector is weighed down by debt worries – as in the Evergrande crisis – and Beijing has clamped down on sectors such as technology and education, among others. . The central bank eased monetary policy, and economists noted that China was taking such a course at a time when the United States was beginning to head in the opposite direction.
It's the "Year of the Tiger" and China is gearing up to host the Winter Olympics – often a chance for countries to put their (hopefully) best face on the world. (For those who are curious, people born in the year of the tiger are, according to an Internet search result, "vigorous and ambitious, bold and courageous, enthusiastic and generous, self-confident with a sense of justice and a commitment to helping others for the greater good".)
China knows that the coming year is difficult, not only because of the pandemic and its consequences, but also because it is at odds with the West over the national security crackdown in Hong Kong in 2020, concerns about Taiwan's autonomy, the treatment of ethnic groups in western China, and other issues. However, China has often defied warnings from critics to post strong growth, and many investment firms are making their way into the country's large and growing middle class.
Here are a variety of comments from wealth management personalities:
RBC Wealth Management
According to Frédérique Carrier, head of RBC's investment management strategy, China's real estate sector accounts for a "remarkably high" 25% of China's GDP and the authorities will do all they can to prevent a hard landing with further gradual easing – although they are also likely to stick to their medium- and long-term deleveraging goals. As a result, she predicts that the slowdown in the real estate market will continue in the first half of the year and weigh on economic growth.
Despite worries about downside growth risk and moderate easing, the renminbi has strengthened recently, on the back of a robust trade surplus and ample dollar liquidity onshore driven by attractive sovereign bond yields, it said. Carrier. Over a horizon of 6 to 12 months, she believes that the imminent inclusion of Chinese bonds in the FTSE World Government Bond Index should continue to attract foreign capital and support the currency. The company expects the renminbi to appreciate slightly in 2022 and reach $6.35 by the end of the year.
Although valuations have become attractive, she recommends against adding positions in Chinese equities at this time given the aforementioned challenges. An opportunity to increase exposure to China should present itself after the first quarter, when investors see signs that the current wave of COVID-19 infections has begun to recede and understand the impact on earnings more clearly. recent macroeconomic developments and policy changes. At the right time, RBC said it would look at opportunities benefiting from secular growth trends, including electric vehicles, renewable energy and advanced manufacturing processes such as robotics, as outlined in its long-term outlook article. from China.
Ninety-one
According to Philip Saunders, co-head of multi-asset growth, the most useful lens for viewing policy shifts since 2013 is the "five pivots," which represent the deployment of President Xi Jinping's priorities leading up to the 20th Party Congress. this autumn. Wenchang Ma, portfolio manager, China equities at Ninety-One, said equity investors said stocks of some Chinese companies that primarily serve their home market have the potential to perform well next year. Charlie Dutton, portfolio manager, Asia-Pacific equities, of the company, believes that investors in Chinese technology sectors and other areas should be confident in 2022, while Alan Siow, portfolio manager, Chinese fixed income, sees notable opportunities in bonds issued by Chinese companies. , as policy-tightening concerns sparked a broad selloff last year, regardless of the fundamental strength of individual companies.
HSBC Asset Management

"The Chinese CSI 300 index now shows a forward price-to-earnings ratio of 14 times compared to 18 times a year ago. That's a lot more net income for your renminbi," said Stuart Kirk, global head of research and responsible investing at HSBC Asset Management.