Year Of The Tiger – More Wealth Manager Predictions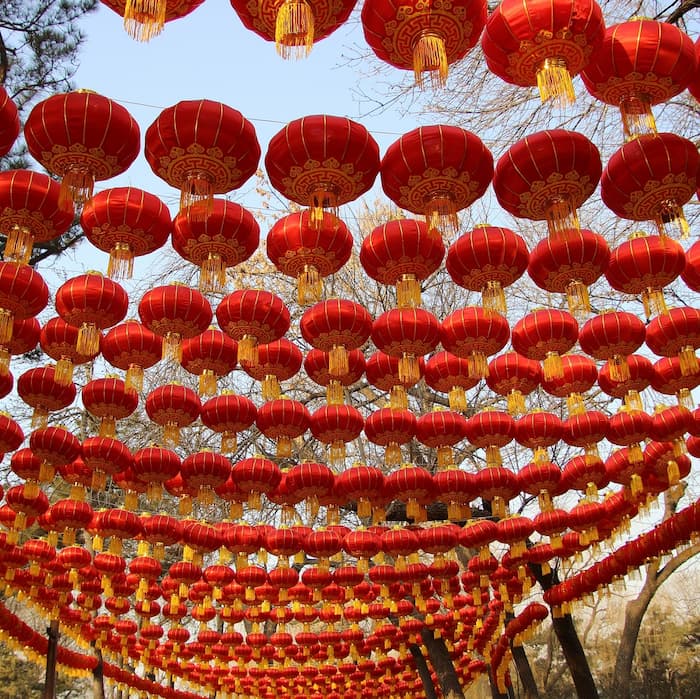 Wealth management firms look to the next 12 months and what the economic and investment world holds.
Chinese New Year – "the year of the tiger" – starts this week. To mark the start of this year, here is a selection of comments from investment firms and wealth managers.
Eric Zhang, Portfolio Manager, Asia and Head of Tactical Positioning, Global Balanced Risk Control, Morgan Stanley Investment Management
"Within emerging markets, we believe Asia will do better in 2022. One reason is that pandemic-related restrictive measures have continued to ease, paving the way for a gradual reopening and resumption of savings. Indeed, Asian markets have a larger vaccinated population compared to Latin America and EMEA. Additionally, Asia has a decent growth backdrop, as governments in the region have the capacity to implement policies to support growth where needed.
"As we move forward towards the end of the year and through the wave of the Omicron variant, the global economy will continue to recover and this will have a variable impact on emerging markets. For example, slower growth commodity prices and inflationary pressures are likely to impact emerging markets that are closely linked to commodities, such as Latin America. [it] tends to be a commodity importer, and the region is made up of more diverse sectors, which means it will likely benefit as the world begins to normalize."
DWS – comments from the company and one of its senior officials
"China has managed the economic fallout from COVID well, leading to positive asset prices in 2020. However, 2021 was an extremely difficult year for Chinese asset prices as the People's Bank of China tightened its monetary policy and implemented more regulation in the education and internet sectors," said Sean Taylor, chief investment officer APAC, DWS.
Growth was further slowed during the year as a zero-COVID policy dampened consumption, overleveraged property companies struggled to pay their debt and the country faced a power shortage. In addition, the Chinese government has announced a shift in policy priority from growth at all costs to common prosperity.
Shortly after the start of the Lunar New Year, the Beijing Winter Olympics will begin. These two events should stimulate consumption in a normal year. However, a lack of spectators and concerns over rising cases of Omicron have led to a resurgence in lockdowns and a slowdown in consumption. Earnings forecasts still look too high given economic growth expectations, which should accelerate earnings downgrades in the first quarter. In addition, the real estate bond repayment schedule remains tight.
"China is following a completely different path than the rest of the world," Taylor said. He noted the development of public debt: in China, unlike the United States and Europe, there have been no major government support programs since the start of the Corona crisis. . Credit availability and private consumption fell significantly. But what was negative for economic development in the short term could pay off in the medium term. While debt has risen dramatically in industrialized countries, borrowing from the future, it has fallen by 7% to 272%. 100 of China's gross domestic product last year. China has not borrowed as much in the future as the United States and Europe.
China also follows its own interest rate policy agenda. While the United States and many emerging countries are on the way to policy tightening or normalization, the People's Bank of China is easing its policy. Credit growth should improve and infrastructure investment should recover to mid-single-digit levels. Once signs of growth emerge, regulatory concerns subside and consumption begins to pick up, investor confidence should return to positive territory. The transition to shared prosperity should lead to less but higher quality growth that benefits a larger portion of the population and less reliance on real estate and infrastructure investment to drive growth.
Another positive development that should pay off in the long run is China's commitment to climate neutrality."
After a tough year, Taylor still thinks China is conducive to foreign investment. However, investors must be patient and selective. There could be further setbacks in the first quarter, before the situation improves in the second quarter. In equities, Taylor favors stocks focused on domestic consumption with good brands, new electric vehicles, batteries and industrials sectors. Taylor thinks that positive earnings revisions, successful regulatory implementation and a recovery in consumption could be positive catalysts to boost the rises in Chinese equities.
Bestinvest – comments from the company and one of its senior officials
The Year of the Ox, which according to the Chinese lunar year began on February 12, 2021, has been painful for Chinese equity investors. The Ox symbolizes strength and determination, traits certainly evident in the Chinese authorities' stubborn approach to economic and financial management, as well as the pandemic and its slashing at Taiwan.
Beijing's zero-tolerance policy on COVID-19 and its crackdown on the tech and education sectors last year spooked investors whose nerves were already frayed by debt worries in the real estate sector, as symbolized by the Evergrande crisis.
"All of this uncertainty has contributed to a grim year for Chinese equities and unsuspecting investors who may have been lured into Chinese funds by the dramatic gains of 2020," said Jason Hollands, chief executive.
"While the MSCI China Index posted an impressive total return of 25.7% in 2020, in 2021 it fell 20.9%. Worse still, since the beginning of the Year of the Ox on February 12, 2021, it has fallen by -34.5% (as of January 27, 2022). And Chinese "growth" stocks have had a particularly rough ride with increased state interference in big tech companies: the MSCI China Growth Index is down -43.3% since the same date.
"Holders of emerging market funds will have witnessed the impact, given that China is the largest constituent country in the index, although active managers have taken steps to reduce their exposure to Chinese equities. China accounts for 31.4% of the benchmark MSCI EM Index (as of December 31, 2021) – down from a record high of around 43% the previous year.
"But the average global emerging markets fund is underweight with 28.1% exposure, according to data provider Morningstar," he said.
"Meanwhile, China's monetary authorities are cutting rates amid concerns about drags on economic growth. Analysts believe fears over a deepening housing market slump and weak consumption amid sporadic COVID-19 outbreaks will lead Beijing to further monetary easing this year. While supportive of domestic growth, this presents currency risk as the dollar is likely to appreciate significantly against the yuan/renminbi," Hollands said.